"Kobold the Treasurer and a history of raw materials in a nutshell"
The comic book "Kobold the Treasurer and a history of raw materials in a nutshell" was created in the framework of the VirtualMine Project. Kobold the Treasurer is a creature who, for ages, has been guarding treasures hidden under the ground. Wandering with him, you will know the history of man and the raw materials he used.
The comic book is available in 9 different languages: English, Polish, German, Spanish, French, Greek, Slovenian, Slovak, Ukrainian.
Additionally, we invite you to join the Kobold the Treasurer in an amazing, animated journey through the ages, learning the history of mineral resources and their use since the dawn of time, thanks to a new application developed using Augmented Reality technology (AR).
The applications were conceived mainly for tablets (or in general screens bigger than smartphone ones), especially to give the user the possibility to appreciate the different models.

Additional AR content to expand the topics discussed in the comic further was developed:
- mini-game about searching the example of some deposits (copper, lithium, iron ore, gold)
- mini-game about Kobold walking in a mine looking for lighting tools (a torch, an oil lamp, a modern helmet with an electric lamp),
- a short video illustrating the formation of the deposit,
- animation of the mammoth chasing the Kobold with the animations of weapons and tools (arrowheads and hatchets, the hammer and the pick),
- models of jewellery made of gold, copper and alloys and the animation of the map illustrating how copper smelting and processing spread across Europe, Asia and Africa,
- historical mining equipment - the horse treadmill used in former mines,
- animation of the working steam engine with the educational movie,
- transporting using modern mining elevator.

You need a printed comic book and the application which you can download here Enjoy the application!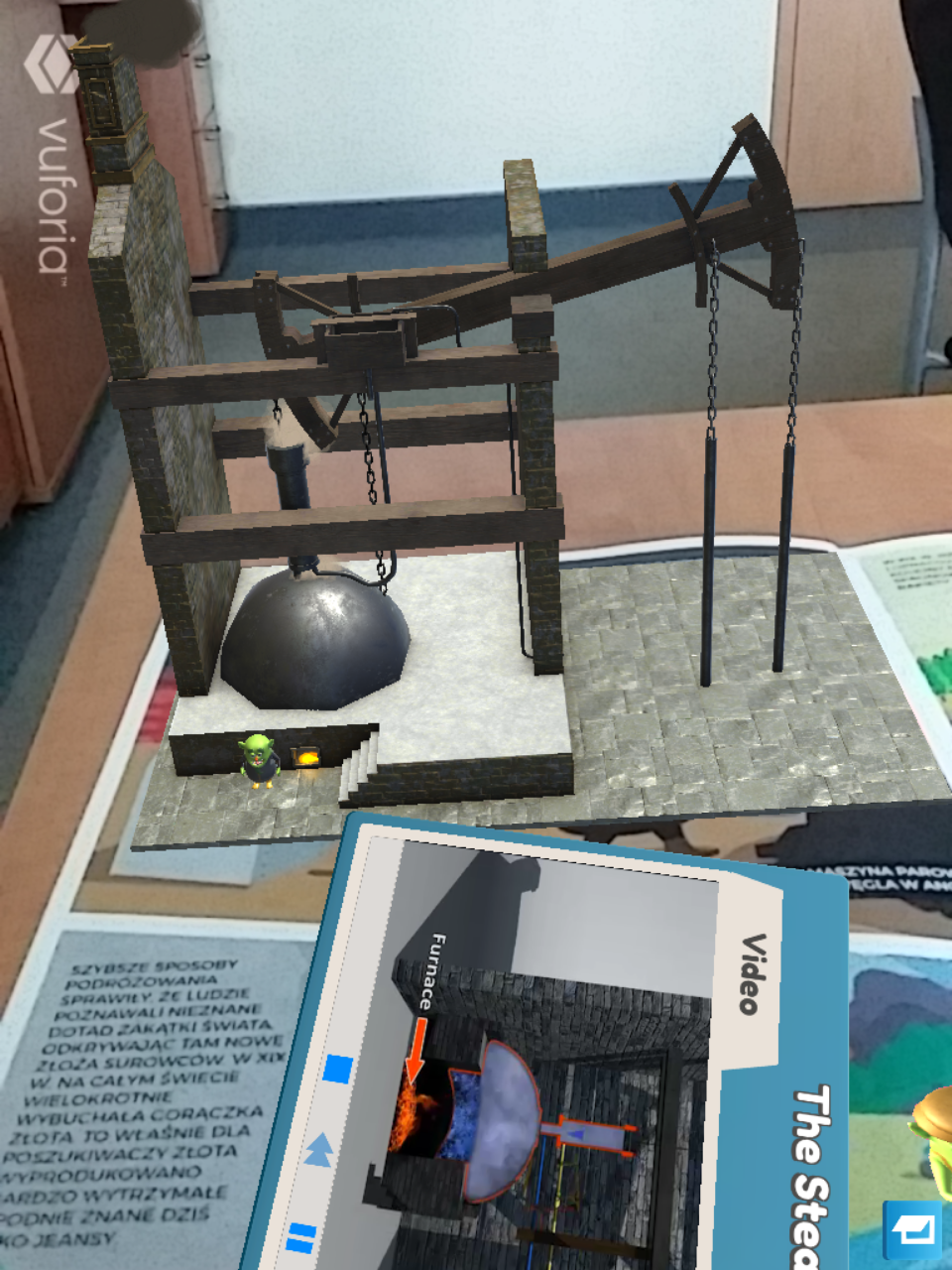 You can preview the comic books below or use the links to download and/or print the preferred language version: